Clipix NYC Travel Plans Dashboard – Organize Your Life Online Too!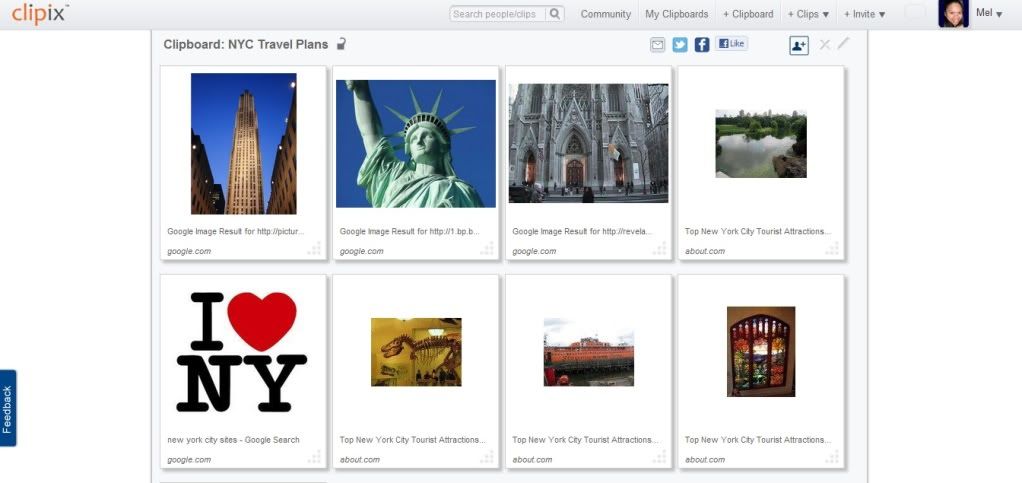 I am getting excited for our pre-planned travel to New York City this year. The main agenda is to renew my Philippine passport in the Philippine Embassy there. It is the only available and nearest embassy office to our place here in Pennsylvania. My Aunt in Switzerland is planning to visit my Aunt in Lancaster, Pennsylvania on the same month, so we are hoping to invite them to come with us on our NYC trip too. Boy this is going to be fun, and I'm glad it's scheduled on the summer month of July this year. Their kids and my kids are going to see each other too, and I just can't wait to see my real Aunts soon! At the moment, I am compiling interesting sites to see in the city that never sleeps, NYC, in my new clipix dashboard. I'd like to experience what's there to see on the Top of the Rock building, the Statue of Liberty, take  my kids to the American Natural History Museum and Grand Central Park in this famous city.
Speaking of clipix, do you want to try compiling sites to see in your travel plans too? Like in the image of my dashboard above you can see which ones are the sites that my family and I, wants to see in NYC. You will need a Clip button from Clipix to compile those site images to keep track of your travel plans. If you do sign up for free, would you leave me a comment and share with me the travel sites you wanted to see other than NYC that you clipped in your Clipix dashboard too? I'd like to see other people's interest in traveling places too.
Promoted Post