T-rex At Pit Airport
We saw this T-rex bone model at Pittsburgh International airport. I'm glad I took this snap after my kids and I went down the escalator. I thought this is a beautiful touch inside the airport where people are very busy. When I approached the model, I read that it's promoting Carnegie Museum of Natural History in Pittsburgh. My family and I loves to visit museums and I hope we can go down there as it is just 5 hours away from our house.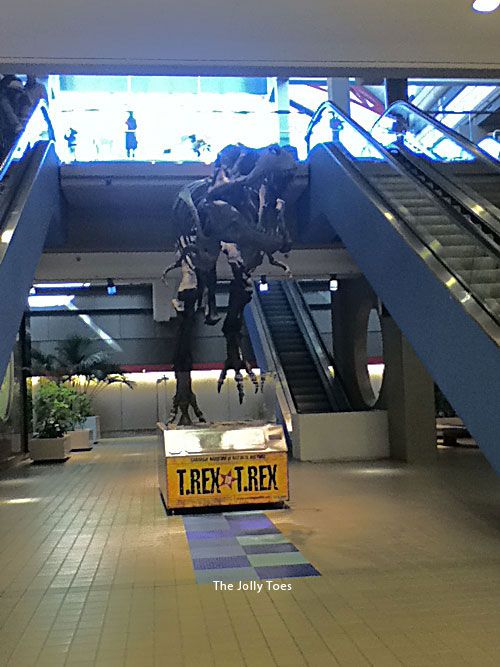 The T-rex model at Pittsburgh international airport.
How about you, have you seen real dinosaur bones?