Vectra Flea & Tick Control And Protect The Love Sweepstakes
This post brought to you by Vectra flea & tick control. All opinions are 100% mine.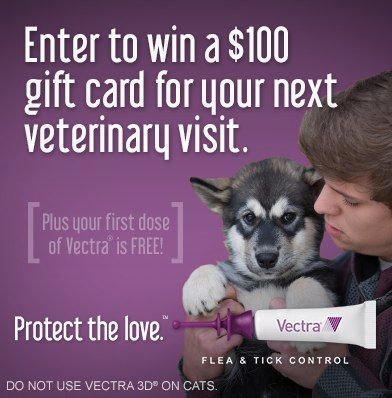 Having a pet is like bringing an additional family member. Although they are dogs and cats, they have feelings like being deeply compassionate and a great companion to their owners. Our pets can groom themselves but there are times that they need more extra care against Flea and Ticks. I read that anti-Flea products like Vectra 3D is a must have in every household to prevent spread of disease. This product is to be applied on dogs only and not on cats. The main benefit about it is that it's fast-acting where it begins flea feeding in 5 minutes and kills them in 6 hours. It can protect your dog against fleas and ticks for 1 month.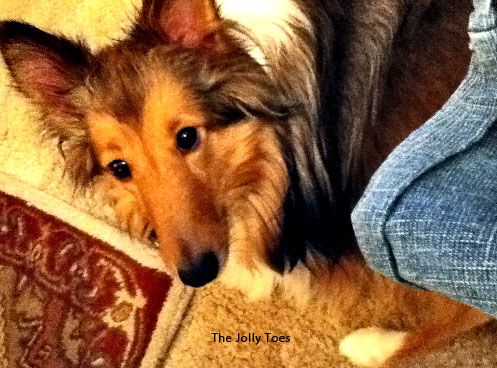 Did you know that they have an awesome giveaway? Check out and enter Vectra's Protect the love Facebook Sweepstakes for a chance to win a $100 gift card to use at your next veterinarian visit. They are running this gift card giveaway each week for the duration of the Sweepstakes. When you enter this sweepstakes, you can also claim a free dose of Vectra flea & tick control printable coupon and redeem it to your near Vectra veterinarian. It's very simple to join, all you have to do is simply enter and then visit FirstDoseFree.com to fill out the form.
Don't forget to visit and like their Facebook page and join the giveaway today! Follow them in Twitter @VectraPet for more ideas on how to take good care of your pets!
***Protect the love™ is the official social identity of Vectra flea & tick control. Vectra is a product of Ceva Animal Health, LLC and has multiple formulas for dogs, cats, puppies and kittens. *DO NOT USE VECTRA 3D ON CATS