Monster Mutt
My son enjoyed going to build and grow with his Dad. They built this Monster Mutt truck from a free kit in Lowe's Kids Clinic. When they got home, he showed me this awesome truck made from wood. It has ears, tail and tongue in it it too. It's really neat!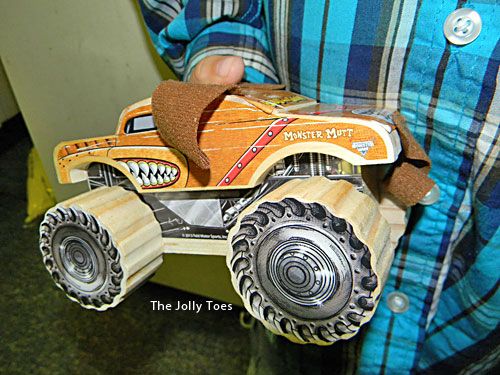 I told him that he did a good job in this. I remember there was another Monster truck kit day that Lowe's offered for kids but he wasn't able to go as he had a tummy ache. I went to their online store and it costs $8 to $10 for a kit. I decided to save it  for next time, maybe in June,  where it could be a nice birthday gift for him when he turns 4.
How about you, does your kids join Lowe's build and grow? For those who haven't, you should check online if there is one in your area. I think your kids will enjoy it especially that there will be other kids doing it too!