Betts Park Garden
I am so happy to see spring flowers at Betts Park Garden. The master gardeners in our area worked hard on this particular area in Betts park. I remember it has one row of garden 5 years ago. Now it has 4 more rows of garden in it.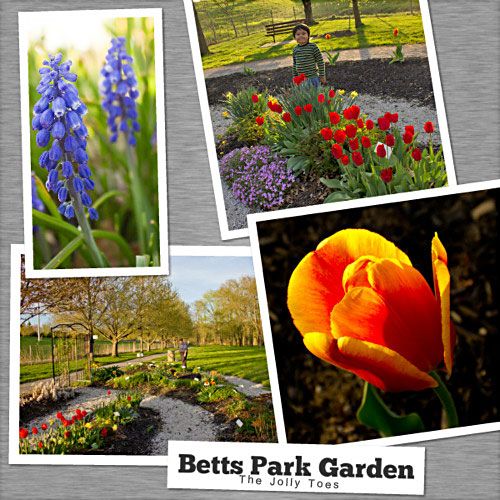 I remember it was a tulip garden the first time my husband took me to Betts park. It was so beautiful! I never dreamed of seeing tulips in a garden before as I can only see tulips in fancy flower shops in the tropics where I live before. I am always excited seeing lots of them in Spring. This garden seem to have variety of flowers in it. They have tulips, grape hyacinths, creeping phlox, cedum, and more. They want to show people that they can plant a flower garden at home that blooms in every season. I thought that was creative of them to build this beautiful garden.
Tomorrow is Mothers day. Happy Mother's day to all mothers out there!