Summer Camp Last Day
We enjoyed the three days that we spent in the YMCA Summer camp. The host was nice and very creative in making the Jump and Jive theme a success for the kids. Although there were three other kids who joined the camp, my 4 year old got to be friends with them so quickly. He learned his friend's names and we got lucky that one of them is living 2 blocks from our house. The kids got a fun ride on the third day of the camp where the Wagon Man appeared. They got to ride in it!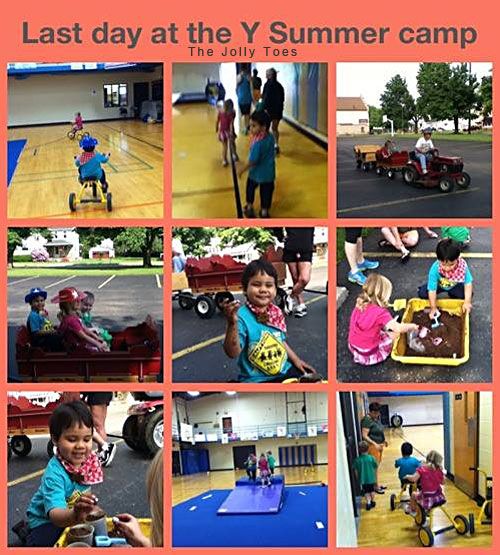 There were games, coloring, tumbling, digging treasures, biking and wagon ride in the camp. My son is so happy to participate each activity. We also love that there's swimming in each day and he got to improve his swimming with a bubble in those days.