Strawberry Picking In The Backyard
My kids and I enjoyed eating fresh homegrown strawberries at my Mother in law's garden. It's so neat because they have lots of it in their backyard. We got to pick a medium bowl of strawberries at least. Homegrown strawberries are so sweet and all red on the inside. It's different on the commercially grown ones that has white and cavity inside. I felt like I won't eat dinner that day as my tummy is full of strawberries.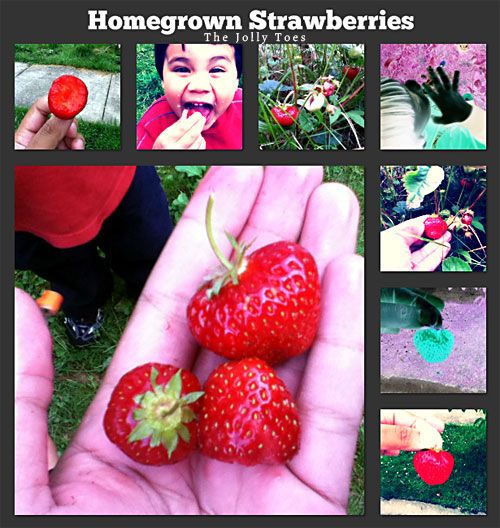 The strawberries in my Mother in law's backyard.
She said they planted their strawberries for quite a few years now. They spread like weeds and they like to be under the shade of a tree or somewhere where it gets some sun and shade. How about you, do you grow strawberries too?