Delicious Blueberry
A few days ago, I went to visit my Mom in law's backyard garden again. It's because she wants me and my kids to help her pick her homegrown blueberry. They were not ripe yet and so I took a picture of it. I'm so excited to pick them soon! I can't wait to make blueberry muffins out from them. I remember they taste so sweet!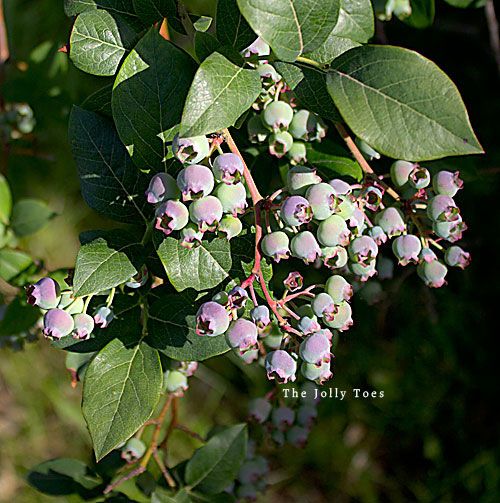 Homegrown blueberry at my Mom in law's house.
How about you, do you grow blueberry too? They are a little bit tricky to grow. They need acidic soil and every year, my mom in law feed them with Myrrh acid in the Summer. Thought you might want to know that too!