Lonely Apple
I was looking around our backyard to see any activity going on with my plants. I just saw 2 tiny apples in our apple tree. They are Empire apples that was a gift from my Mom in law 2 years ago. One tiny apple has this perfect color and the other one is green. It's strange but we look forward to harvest at least one of them on September.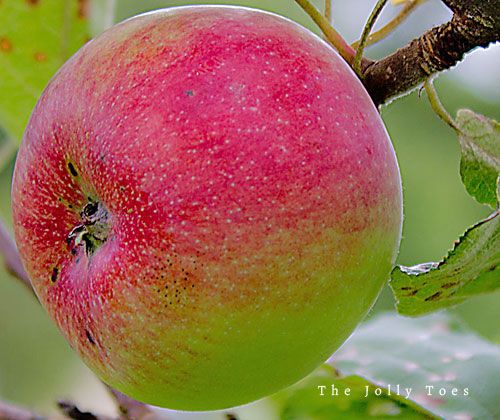 The lonely apple in our apple tree.
Our tree hasn't grown so much yet. It's probably 7 feet tall but the branches hasn't grown wide yet. Empire apples are sweet and sour to taste but they are an all-purpose apple to use as baking for pies, lasts long if placed in the freezer, delicious in salads and one can make apple sauce out from them.