Back-to-school List Idea And White Cloud
This post brought to you by White Cloud. All opinions are 100% mine.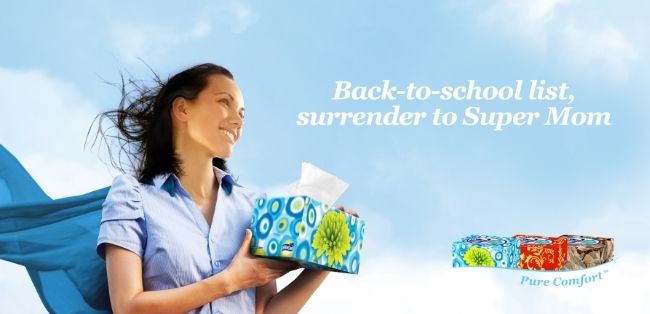 My husband and I finally come up to the decision that we are going to try Homeschooling this year. We are going to enroll our eldest to a Kindergarten accredited curriculum. I prayed and researched a couple of months ago about it and I forwarded the sources to my husband for his approval. The base tuition is not so bad to the school that he approved of. He said we are going to pay membership on a group of lawyers first so they can help us set up a Homeschool. Our state in PA is pretty touchy about Homeschooling so we want to proceed with great care. I expect that there will be more expenses ahead for it.
Instead of a back-2-school list, it's a new-2-school list for me. Homeschool materials are a bit expensive and even though it comes in a package, you will still buy more materials in the store. I'm amazed to know that the National Retail Federation found out that parents spent almost $700 on back-to-school shopping last year!
As for school supply shopping, it's really nice to buy the basic ones as early as possible especially when back-2-school sale appears in every store. Always compare prices of the items in packs as they are usually the ones marked with reduced price plus you'll get more. School starts during Fall season where temperature will begin to fluctuate, and that's when the germs get's aggressive. I'm sure it can come to our house as we are also joining social events outside our home. This is when White Cloud Facial Tissue are handy to help reduce the spread of common colds. You can find a White Cloud Store Locator now if you're not sure you have one near your place. White Cloud also wants to help families to save more in their school supply so they offer small discounts which can add up to big savings. Check out their coupon today for $0.75 off on Facial Tissue multipacks. With White Cloud Facial Tissue multipacks, you get three or six boxes of premium quality tissue at one affordable price.
Check out their social networks and follow them too:
For every White Cloud limited edition facial tissue purchase, you're making a difference in the life of a child. The White Cloud Facial Tissue multipacks are designed by kids at Children's Miracle Network Hospitals. White Cloud will also make a donation to three CMN hospitals in the areas that sell the most boxes.
Good luck to you and your kids in their schooling!