Driving Under Dark Tunnel
My husband was driving and we drove under this dark tunnel as it's on our way in the highway. Some government owned Coal manufacturing plant built it and on the side of it is the plant. It's 55 mph under it, would you dare it? Lucky for us we're the only ones going thru it. It's funny as it reminds me of the feeling like we're under NYC's subway. At least this is an above the ground tunnel though. Ain't this cool?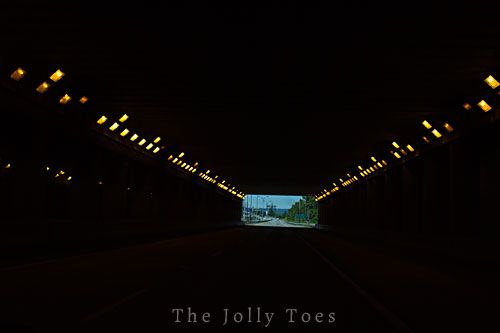 The Dark Tunnel.
We were on our way home from Steubenville, Ohio in this roadtrip adventure. It happened two weeks ago. There were interesting structures along that trip. I will share it in my next posts.