New Notebook Cover With Duck Tape®
This post brought to you by Walmart. All opinions are 100% mine.
I just bought back to school materials at Walmart for my homeschool recently. When I saw the colorful prints of Duck Tape® at one corner, I immedietly grabbed the one that has a penguin design in it and the other has watercolor art in it. I searched in pinterest what fun idea can I do with it and this notebook with matching pen looks interesting and simple to try.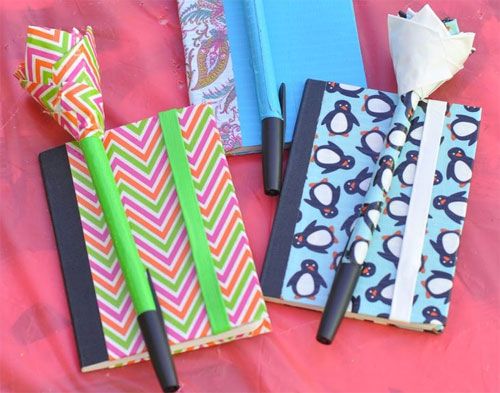 Credits for this pin here.
The idea is to have a colorful and attractive notebook cover which I want for my Kindergarten student/child and one for my own. The author said to trim the edges after the duct tape is placed in front and back of the notebook cover for a neat look. I really like it! You can buy buy Duck Tape at Walmart for $3 bucks and the prints are awesome to create fun bright looks when personalizing your school stuff.