Glowing Pumpkins
While everyone was doing Trick or Treating last night, I put candles inside our pumpkins and they are glowing. One person noticed a strong burned smell of it but when I check it, it was fine. The wet flesh of the pumpkin was a little bit cooked. Laughs. Oh it makes me hungry for a pumpkin pie!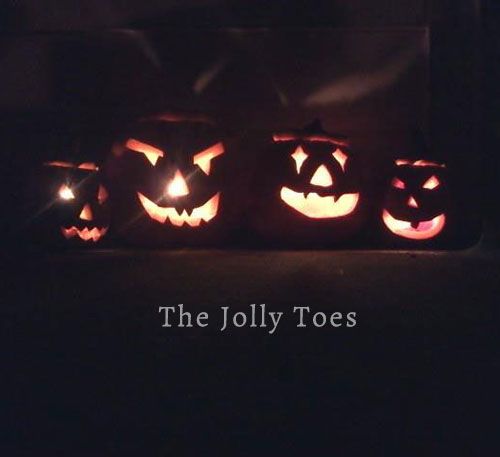 One Happy Family Of Jack-o-lanterns.
I keep forgetting that I'm going to cook the two small pie pumpkins. I hope my kids won't feel bad. It's just that my pumpkin and my husband's aren't the type of pumpkin for cooking pies. Oh well, we shall see how this goes. Will post it here when I succeed of baking it.